Fully-automatic PET Stretch Blow Moulder >ECON-PET<
Bottle-Volumes: from 0.5 litre up to 2 litres
Output (bph) app.: from 1,000 up to 3,000 bottles per hour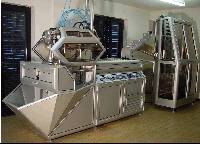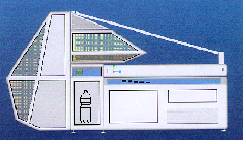 >ECON-PET A 1000< >ECON-PET A 4000<
Machine performance:
* incl. preform selector
* preform transfer to preform transporting system
* heating channel with 5 digital electronic temperature controllers
* non lubricating pneumatic mould closing unit
* robot - unit for inserting thermally processed preforms from chamber into the mould (2 or 4 cavity mould)
* mech. appliances for removing finished products from the mould
* SIEMENS process control system
* FESTO pneumatic
* DANFOS cooling system

Specifications subject to change without notice !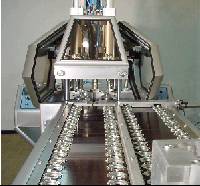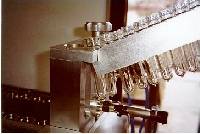 autom. preform take over twin-lane, rotating preform transport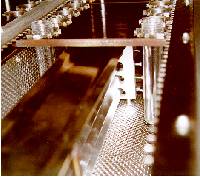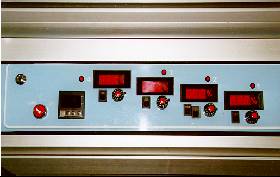 Heating chanel for Preformer with 5 pcs. Quarzlamps Heating-Controll Panel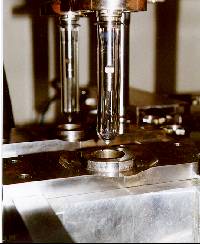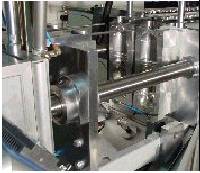 2-cavity mould, pneum. closing system The preforms are deposited into the closed mould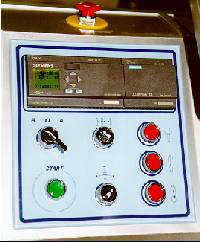 Control panel for machine operation:
mould closing, control of the stretch-piston, timer,
switch for manual-, semiautomatic-, fully automatic operation,

* The preform - Take-over from the positioned transport trays / preform holder

* The preforms are deposited into the closed bottle mould

* With this system a bending or jamming of the preform is unlikely

* The required stretch-piston can be seen inside the preform

* The whole system of take-over, positioning and closing of the mould operates pneumatically