Fully automatic filling plant >ECON-FILL<
for filling PET bottles with soft drinks, mineral water. Includes Bottle-Capper and Carousel Labeler.
Bottle-Volume: from 0,33 Liter up to 2,0 Liter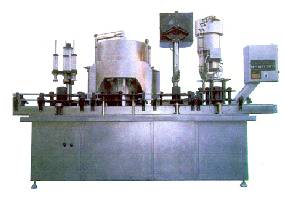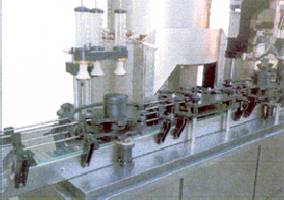 Machine performance and technical data:
* Machinen Type: ECON - FILL - 14 V
* Rotating filling unit: with 14 pcs. valves
* Carousel Labeler: label size variable
* Dosing unit for syrup: with 4 pcs. valves
* Bottle Capper: one head
* Installed electrical power: approx. 3 kW
* Length / Width of plant: 5700 mm / 1100 mm
* Capacity: up to 1300 fillings per hour of 1.5 L PET bottle volume


Plant completely built from inox steel including control panels. Special filling device for CO2 drinks on request.
All units are connected with transportation belts.

Machines with higher output on request!

Specifications subject to change without notice !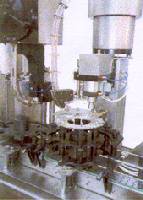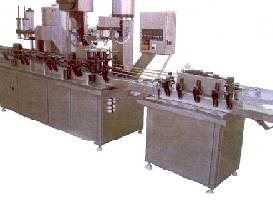 Capper Carousel Labeler
위 설비는 독일산으로 당사에서 공급이 가능한 것입니다. 상담을 원하시는 경우,
오른쪽에 있는

을 누르시고 메일을 보내 주시면 답변을 드리겠습니다.